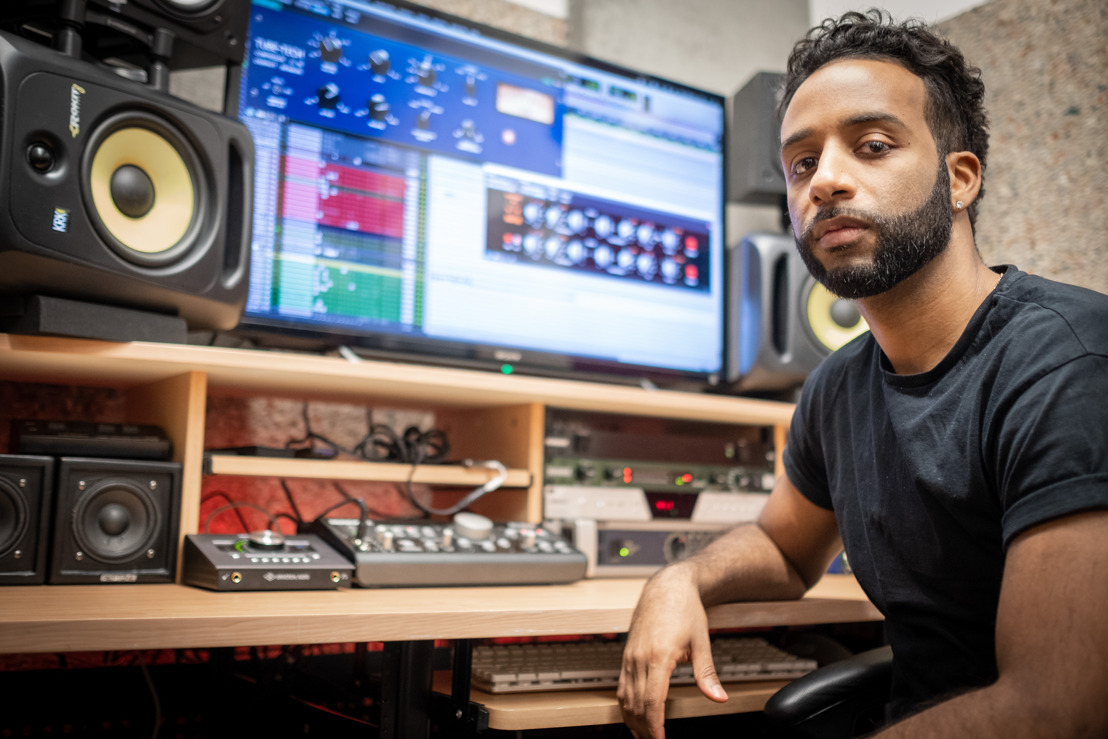 Carlos King on Finding Harmony in the Mix and Competing in the Top 10
Grammy-nominated mix engineer uses Sonarworks Reference 4 to 'Keep himself in check'
Los Angeles, CA, February 12, 2020 – Grammy-nominated mix engineer Carlos King has brought his punchy, vocals-forward mix and engineering approach to chart-topping pop artists like Ariana Grande, Fifth Harmony, Fantasia, and Estelle, among many others. Carefully dialed-in to the charts with a sixth sense for ear-catching detail and vibe, King's mixes reward repeat listens with his keen ear for balanced sonics and depth. "If you get the vocal right, that's the most important thing," he said. "However, my ears have always been drawn to the sonics of 'everything', so I make sure not to lose sight of the details that can make a track special."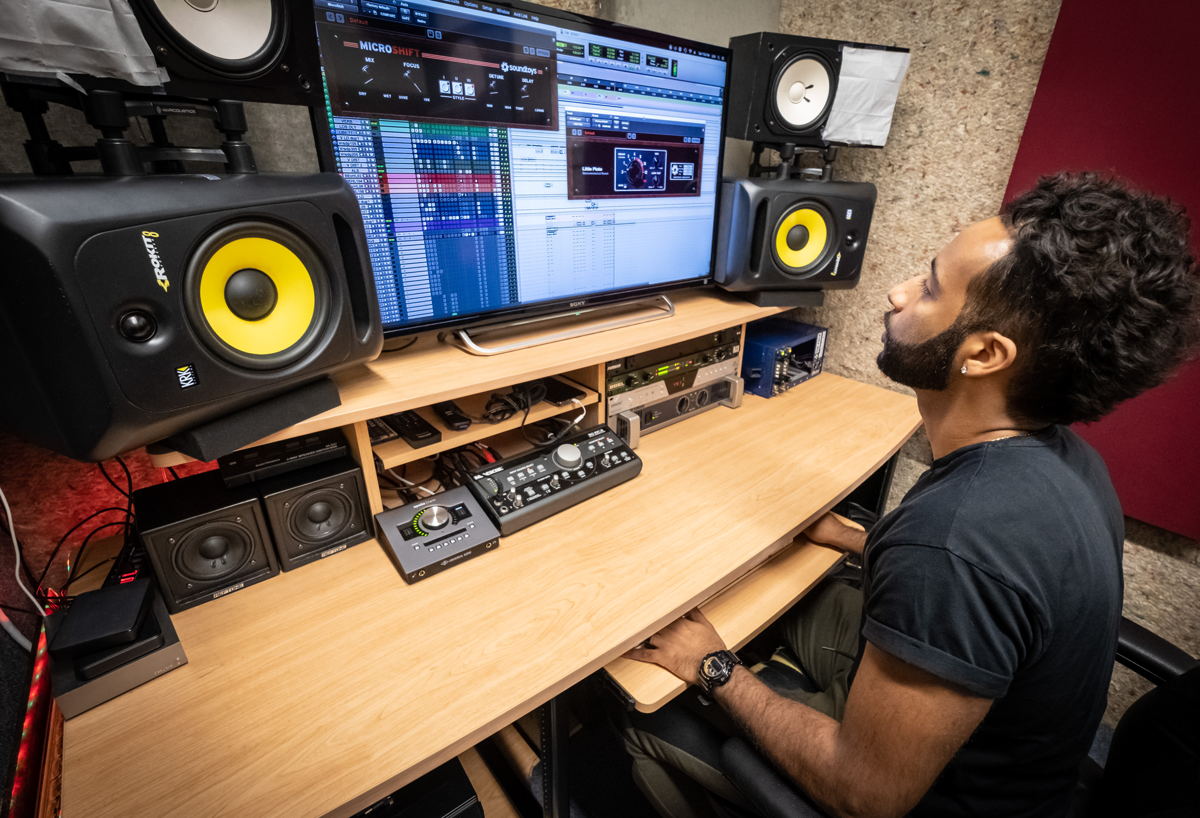 Putting you best foot forward
​King's sonic specialties were first and foremost born out of his passion as a listener, something that ultimately drew him to engineering when he started to explore his career options post-graduation. Undaunted by the fact that he didn't play an instrument, he wanted to learn how the music he loved so much was put together. "I had no experience other than just listening and enjoying," he said. "But I was always so invested in music and kept coming back to it, so that led me to go to Bloomfield College in New Jersey for music technology."
After completing his studies and returning to his native Los Angeles to intern, he met and developed a relationship with hit-making producer Harmony Samuels. This ultimately led him to working on what would become his first calling card as an engineer: Ariana Grande's Top 10 hit "The Way". "When you're working in the studio you don't really know what's going to happen once you're done, so the fact that it was this huge hit was a surprise to all of us," he said. "What I got from that experience was that you never know what can happen, so you always have to make sure you're always putting your best foot forward and make every opportunity count."
For King, putting his best foot forward starts with developing close working relationships with his artists, ensuring that he understands their intent and vibe and how best he can bring his sonic signature to bear on the music that he mixes, be it for A-listers or up-and-coming artists. "The bigger stuff is more demanding and there's less time to work on it because there's so much money behind it and the expectations are high," he said. "In those situations, I make sure that I'm asking all the right questions so that I understand everything the artist or producer is after."
"I go off of what feels right. It's important to be on the same page as the people you're working with," he said. "Each situation is different, and I try to make sure that I can accommodate anyone's vision while still bringing my own touch to it. It's a mental battle sometimes because I'm very detail oriented, but sometimes when you are working within the limitations of what an artist or producer gives you, you can really accomplish a lot."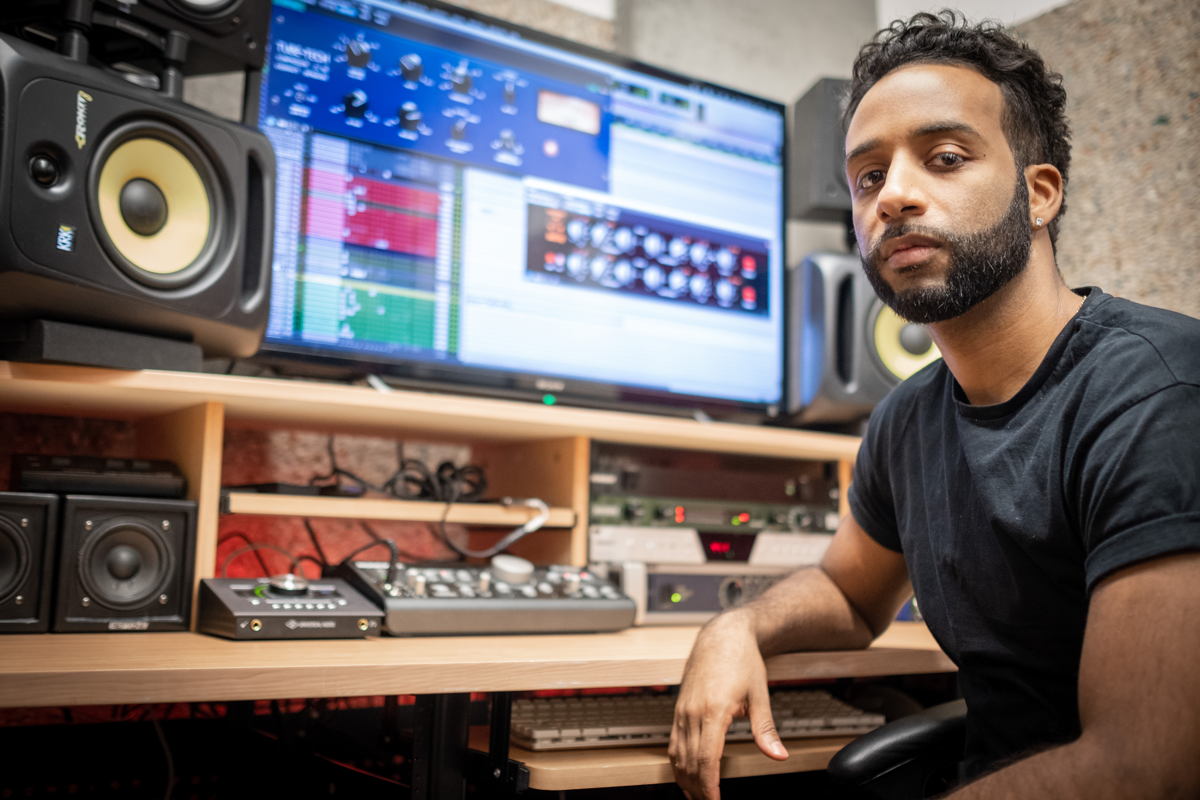 Clarity and translation
​King currently mixes out of his own room in Van Nuys. He works in Pro Tools without a console, using high-end converters and UAD saturation plugins such as Neve and SSL channel strips for an analog feel. As ever, his intent is to ensure a strong vocal presence with punch and intelligibility. "My mixes are very clean, and people love my vocal clarity," he explained. "When I get the right chains going, most of my mixing is just riding the vocals and paying attention to make sure that nothing else in the mix is interfering."
King uses Yamaha NS10 and KRK monitors for mixing, as well as Direct Sound Headphones. He calibrates all of these devices with Sonarworks Reference 4 to ensure accurate audio and the best possible mix translation. "With Reference my mixes instantly became so much clearer," he said. "I noticed all the flaws in my room right away and suddenly it became obvious why I wasn't hearing certain things. Suddenly I was getting all this detail back and it made me trust my mixes so much more. It really helped keep me in check."
In addition to trusting what he hears in the studio, King says this has also helped his mixes to translate in any listening situation, something that he feels is crucial for any music to be successful. "You can get more details in headphones and it's often a lot punchier," he said. "Given that people listen more this way, you want to ensure that the mix translates in those situations. I trust Reference 4 to help me do that every day."
For more information about Carlos King, please visit: http://www.lossounds.com/
For more information about Sonarworks Reference 4, please visit www.sonarworks.com/reference.
About Sonarworks
​Sonarworks began in 2012 when two music lovers met a scientist — a perfect storm of acoustic know-how and passion for good sound soon became the software that's currently transforming sound monitoring. Sonarworks' flagship professional audio product, Reference 4 software, removes unwanted coloration and delivers the same accurate studio reference sound on all speakers and headphones. The software has since been endorsed by many Grammy-award winning mixing and mastering engineers and has won several industry awards and accolades.

Steve Bailey Public Relations, Hummingbird Media, Inc.

Jeff Touzeau Public Relations, Hummingbird Media, Inc.