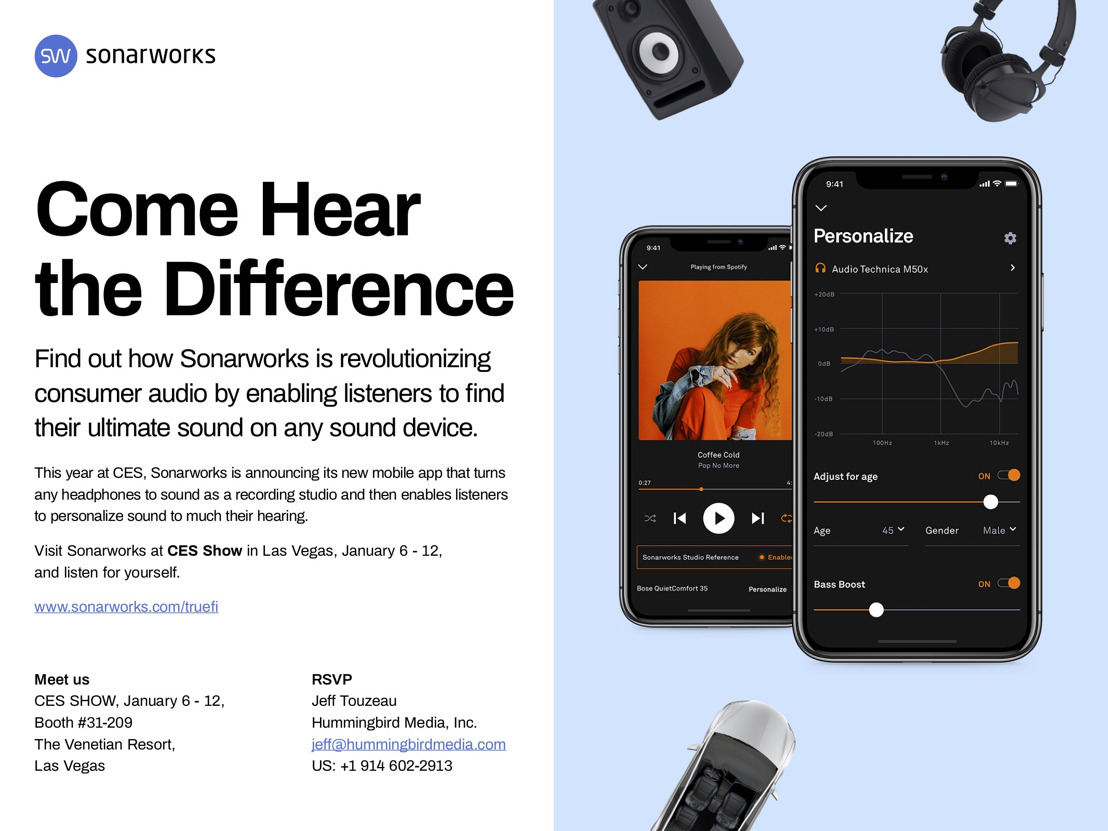 Come Hear the Difference: Find out how Sonarworks is revolutionizing consumer audio
Friday, December 21, 2018 — This year at CES, Sonarworks is announcing its new mobile app that turns any headphones to sound as a recording studio and then enables listeners to personalize sound to much their hearing.
Visit Sonarworks at CES Show in Las Vegas, January 6 - 12, and listen for yourself.
www.sonarworks.com/truefi
Jeff Touzeau Public Relations, Hummingbird Media, Inc.