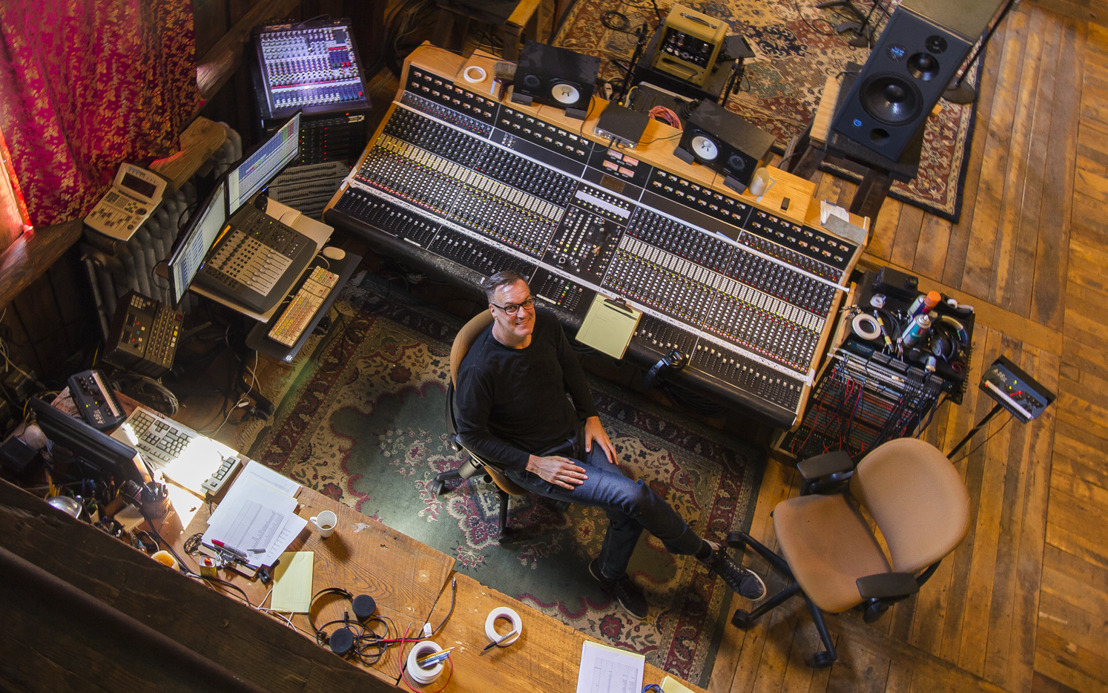 Glen Robinson Takes an Analog Approach to Recording With Digital Technology
Award-winning producer, mixer and engineer brings an in-depth understanding to the latest digital tools
San Francisco, California – June 22, 2020 – Award-winning producer, engineer and mixer, Glen Robinson, has spent the past four decades making records with some of the most iconic names in music. Having honed his chops in the 1980s at Le Studio Morin Heights, near Montreal — where he worked alongside rock legends like Keith Richards, George Martin and Sting, to name a few — the New-York based producer has remained in high demand throughout the years for not only his expertise in analog equipment, but also the latest digital tools and technology, including plugins like Sonarworks Reference 4 studio calibration software.
Preserving the artist's vision
​Renowned for his ability to work in old-school rooms, with a new-school approach to incorporating the latest digital recording tools, Robinson has been celebrated for contributing his sonic touch to records like Voivod's seminal 1989 heavy metal album, Nothingface, in addition to the Dave Grohl side-project Probot.
"I cut my teeth as a studio rat by spending a lot of time in residential studios," Robinson said. "People would sleep in the guest house, and you'd wake up and have breakfast together, and sit with them in a room for a month. And, if you're really observant and respectful, it's the best learning ground in the world. You're charged, and sometimes it's painful — but sometimes it's epic."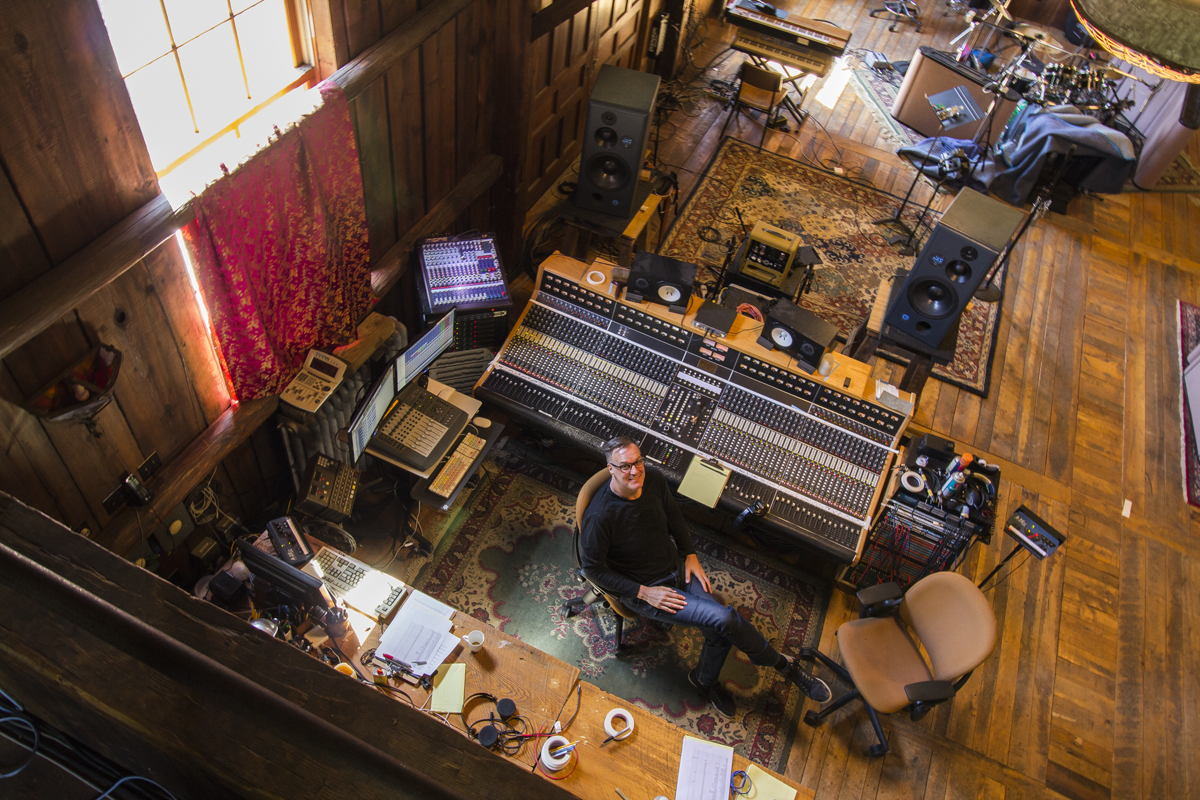 As a producer, Robinson says the time he spends getting to know the artist during pre-production and rehearsals, as well as time spent around recording, is crucial to understanding the artist's vision, so that he can learn their influences and intentions before any tracking begins.
"At the end of the day, it's their record, not yours," he said. "I bring in objectivity, and I hear in my head how it should sound when it's finished — but it's all about vibing with the people and understanding their tastes and spending the time.
"I usually start by asking any artist I've never worked with before to email me three records that they like, so I can get a sense of the sound they're going for. Then I try to build the relationship and figure out what molded the tastes, to find some common ground and to know where they're coming from, which helps develop friendship and trust during pre-production.
"And, then, some things you work on will just tell you immediately how to mix it. It's like it's a different person doing the work, and you almost start levitating when you hear it. Super moments like that make it all worthwhile."
An analog perspective on digital recording tools
​Having started his career in an era of all-analog recording techniques and equipment, Robinson had already mastered his studio craft by the time digital recording technologies began to hit the market. As those technologies improved and promised to eliminate many of the time-consuming aspects of an all-analog workflow, Robinson started incorporating digital tools into his arsenal.
"I really appreciate digital recording technologies now," he said. "It took me a long time to get into Pro Tools, which I did 20 years ago. But once I did I was hooked on it. Suddenly, calibrating and aligning a tape machine was no longer an issue. Another problem it solved was inconsistency. It was very rare to find a studio that was well maintained, unless they had an in-house maintenance guy.
"With digital recording tools, it's an incredible time to be recording music now," he continued. "These days, I just need great preamps, a great converter and a fast computer, and I can work anywhere."
While digital technologies today let Robinson mix wherever he wants to work, he often prefers to work out of his Upper West Side studio in New York, where he mixes and masters with ProAc Studio 100 monitors calibrated using Sonarworks Reference 4 Studio Edition software.
"I noticed as soon as I turned it on that Reference 4 clarified everything in the low end and upper mids," Robinson said. "When you understand how audio works, to see that frequency response correction was incredible. Everything is where it should be.
"Sonarworks allows me to take a big studio with a full-blown A room and get it to the right place where I can hear certain details. I don't need to be in a $3,000 a day room. If I've got a calibrated room already, I know my speaker, and I'm ready to go. Whether mixing or mastering, I have full confidence using Reference 4."
About Sonarworks
​Sonarworks was founded in 2012 when two music lovers met a scientist and embarked on a mission to deliver the ultimate sound experience for anyone creating or listening to music. Sonarworks is the leading sound calibration company in the sound recording industry. The company's technology is in use by more than 40,000 recording studios worldwide, including more than 35 Grammy winners who enjoy and endorse Sonarworks. Now we are on a mission to take this even further - deliver the ultimate sound experience to all music listeners, regardless of the device used, be it headphones, speakers, or car stereo, - individually personalized.
---

David Ball Public Relations, Hummingbird Media, Inc.