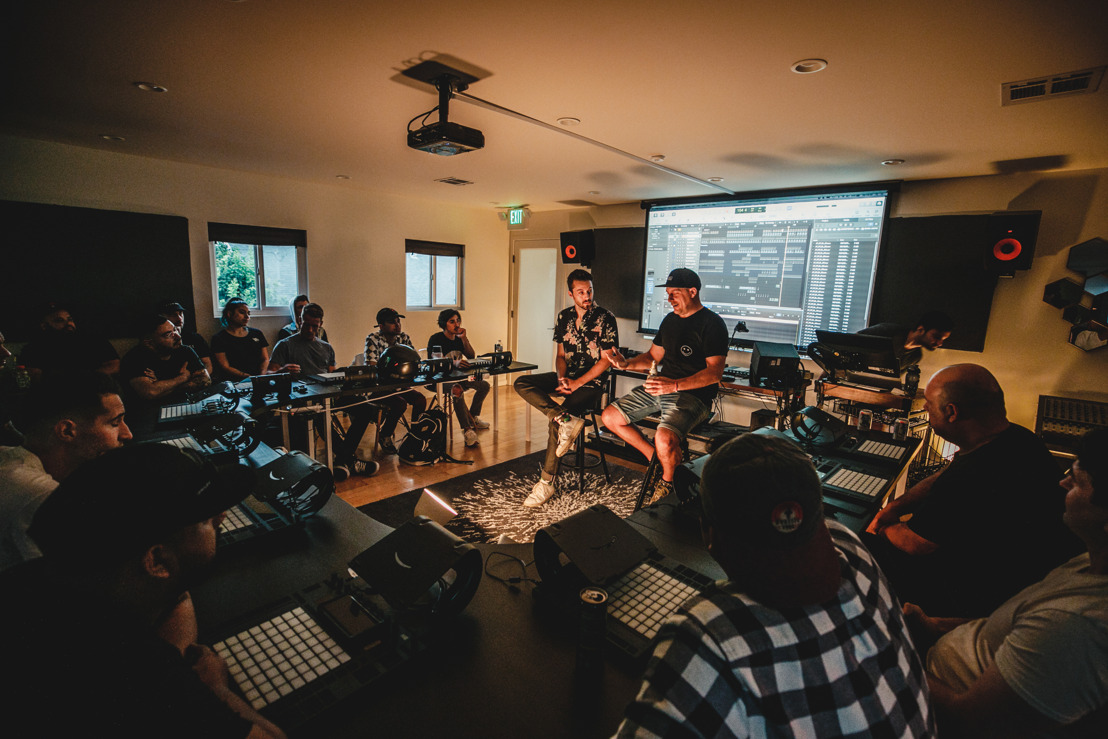 Outside the Box: IO Music Academy Gets Hands-On with Sonarworks' Reference 4
Music production school pairs latest technology with old-school creativity
Los Angeles, California, August 5, 2019 – When Andy Caldwell founded the IO Music Academy in 2017, his aims were simple: To give the next generation of aspiring artists, DJs, and recording engineers the creative tools and techniques required to bring their musical dreams to life. A twenty-year veteran of the electronic house music scene and a Grammy-nominated producer and remix engineer, Caldwell wanted to expose students to the kind of hands-on music making techniques that had made his career.
"Most of our students have never known a world without a DAW, so we think it's important that they come into contact with the physical experience of recording," Caldwell explained. "Accidents are bound to happen when you push buttons and twist knobs, and you'll create something that you might never conceive of just staring at a screen." The Academy's programs feature the latest in recording technology, specializing in Ableton Live, but the curriculum embraces an old-school mentality that emphasizes learning physical instrumentation, recording and mixing in physical spaces, and creating musical partnerships.
Out of the Box
​The IO Music Academy offers four different main courses: Building Blocks, Evolution of Sound, All About Audio, and The Mix. Each consists of 22 hours of classes, several hours of private lessons, and twelve hours of studio time. The courses train students in essential areas, from building their own sounds and composing, to recording and mixing in Ableton Live. Caldwell's approach emphasizes getting students out from behind their laptop screens to build sounds for their projects with real instruments, something that has been eye-opening for his younger students who are used to working entirely in the digital realm. "Many of our students haven't had the experience of working with an analog synthesizer or even plugging cables into a mixing board," he said. "By challenging them to work in this way we're teaching them a vital creative tool in learning to work with limitations and develop their own voices."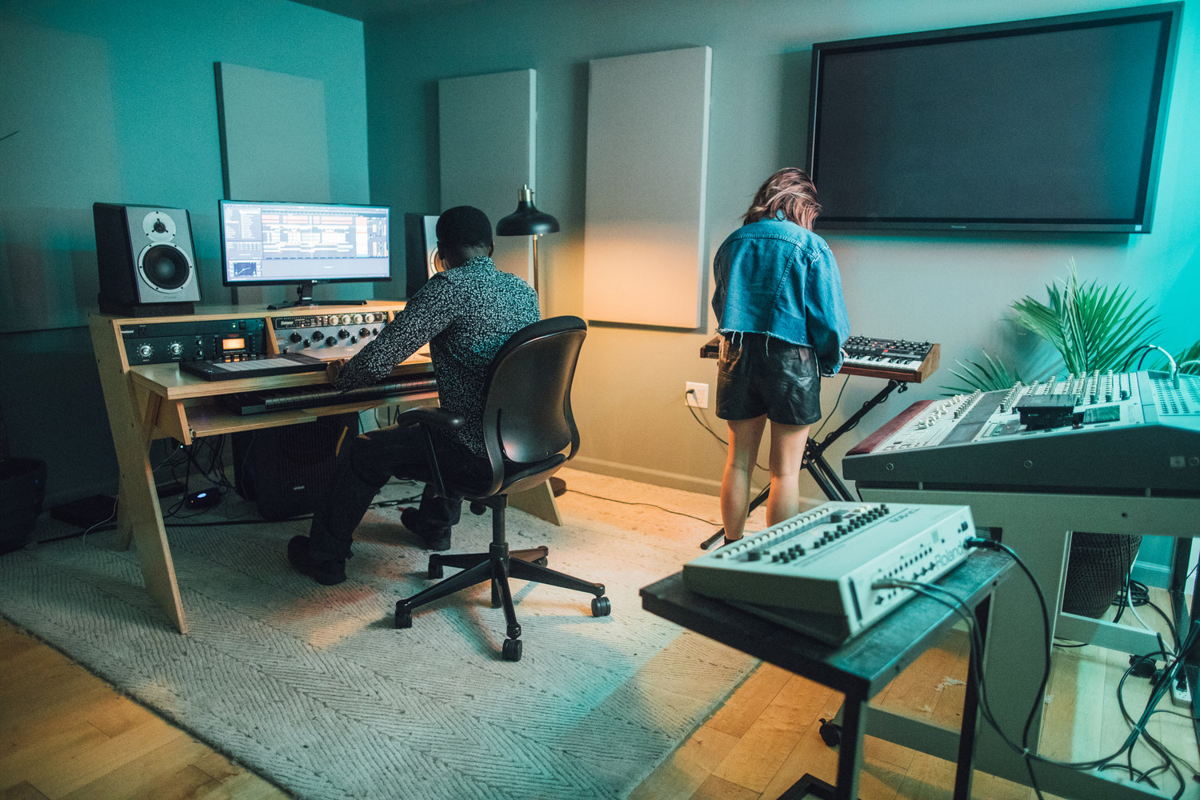 The courses are held at IO's Hollywood campus in classes of ten to twelve students which allows for individualized attention while still encouraging a group dynamic. Fostering interpersonal development is a key part of IO's curriculum, and something that Caldwell feels is crucial to creating the best work. "I've found that some of our students coming into the program are used to working in a very solitary way, and we try to encourage them to form partnerships and work together," he said. "It brings out a different kind of creative energy and we've found that our students work better when stimulated in this way."
Mixing for A Physical Space
​The ability for students to understand physical spaces as well as their headphones is also key to their success in the studio, which is why Caldwell has made Sonarworks' Reference 4 – something he's used in his own work for the past several years – a required part of their mix curriculum. Given that most of his students work in less-than-ideal studio spaces, Caldwell considers this an essential tool. "I was really impressed when I first heard it, and in my opinion it's the least expensive but most important piece of software that you can have for your studio," he explained. "With Reference 4 you can trust that when you are mixing that those tones and levels are what they should be."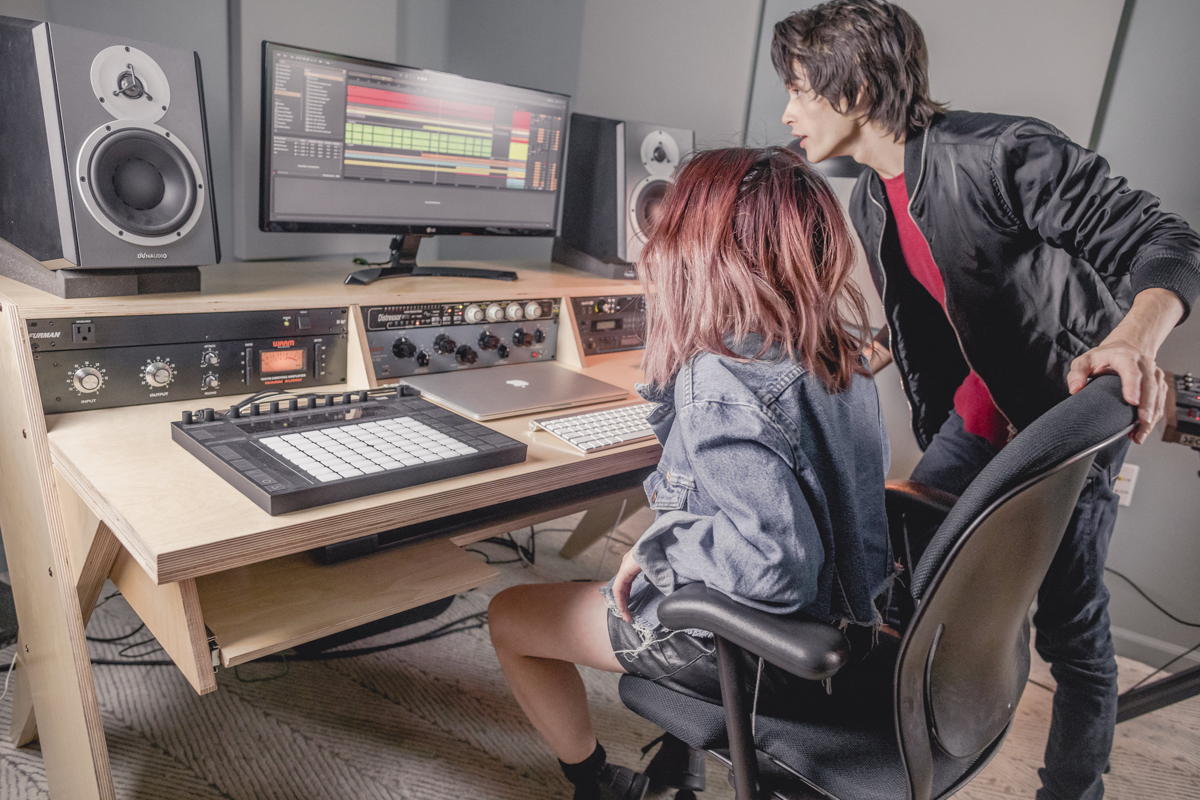 Caldwell says that this is something many of them have never experienced, and that using the program to learn the limitations of a given room is an important education for them. "You can spend thousands of dollars treating your room and you are still going to have sonic anomalies," he said. "With Reference 4 it shows you what these are and allows you to correct them so that you can get back to making music. It really levels the sonic playing field for everyone in what it does for sound."
Caldwell's view of his work has evolved over time as he's updated the curriculum for IO, and it's allowed him to experience the art of music production through a new set of eyes. "It's been a fascinating thought experiment for me, learning about our students' creative processes and seeing how our different generations operate when making music," he said. "I first got into electronic music and recording because I was fascinated by how machines could work together to create something unique, so if we can pass that enthusiasm off to our students when it comes to their own creativity, then I think we've done our job."
For more information about Sonarworks' Reference 4, please visit: http://www.sonarworks.com/reference.
For information about Sonarworks' educational offers, please visit: https://storeus.sonarworks.com/pages/educational-offers
About Sonarworks
​Sonarworks began in 2012 when two music lovers met a scientist — a perfect storm of acoustic know-how and passion for good sound soon became the software that's currently transforming sound monitoring. Sonarworks' flagship professional audio product, Reference 4 software, removes unwanted coloration and delivers the same accurate studio reference sound on all speakers and headphones. The software has since been endorsed by many Grammy-award winning mixing and mastering engineers and has won several industry awards and accolades.

Steve Bailey Public Relations, Hummingbird Media, Inc.

Jeff Touzeau Public Relations, Hummingbird Media, Inc.